Domains & Hosting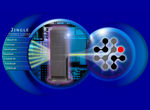 Online presence remains one of our primary service areas. Having survived the DotCom bubble burst and the recent recession, you can be sure that we are here to stay, no matter what!
Our engineers are committed to keeping your web site online 24x7.
We will be updating the site regularly so do visit and check back frequently for information and resources that we will have for you. Remember to bookmark this site... Don't hesitate to contact us if you need assistance or information regarding this site or our partners/associates.